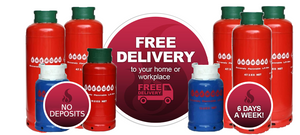 EAST COAST BOTTLED GAS LTD
Your local gas supplier offering Fantastic Pricing and Fast Free delivery on Propane and Butane Gas Cylinders in Lincolnshire.
As a family run business you can have confidence that all our customers are important to us and our high level of service and competitive pricing are the basis of our reputation
---
Quantity Discounts. The more gas cylinders you order the cheaper they become.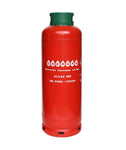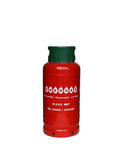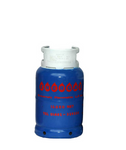 ECBG Delivery Area & Lead times
Standard lead time for Gas Cylinder deliveries is with in 2 working days of order placement.
The highlighted area on the map shows our delivery coverage but if you're just outside please feel free to contact us to check if we can cover you.
There are no additional delivery charges for your gas bottle orders. 
The prices displayed are inclusive of delivery to your home and business and are inclusive of VAT.
Customers are not required to be present at deliveries, so there is no need wait in for us.
Our drivers are very professional and will follow any instructions that you provide us with.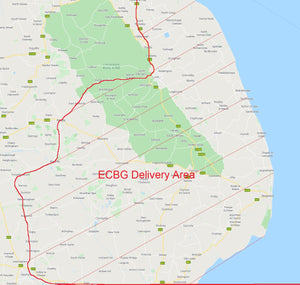 East Coast Bottled Gas Opening Hours
Alford Road, Sutton on Sea
Tel: 01507 206847
Email: gasbottle@gmx.com 
Opening Hours
Mon - Fri, 8.00am - 5.00pm
Saturday, Closed
Sunday, Closed
---
Switching from another supplier
East Coast Bottled Gas delivery cylinders through out a large part of Lincolnshire. Many of our first time customers have been with their previous suppliers for many years and don't realise that switching is so simple.  All Gas bottles whether it be a 47Kg Propane, a 19Kg propane or a 13Kg butane can be supplied by us and will be a direct replacement for your Calor or Flogas gas bottles.  We do not require an exchange gas bottle but there will be a New Cylinder charge of £25 if you do not have an empty Energas cylinder. Therefore switching is as easy as giving us a call or placing an order online.
47Kg Gas cylinders or in fact all propane cylinders no matter who the supplier use the same gas from the same refineries and are all of the same specification.
Butane cylinders have the option of two separate size connectors with the standard being a 21mm clip on. Calor gas butane cylinders are blue in colour and have a 21mm connection, if you purchase Flogas gas bottles then they will be a mustard colour.  The butane cylinders that we supply are a direct replacement.
So if your looking save money on your 47Kg Gas Bottles for your home heating or on  butane for your indoor heaters then East Coast Bottled Gas can help.